Interactive Whiteboard TV
Digital boards and displays play a pivotal role in adding more sparks in your advertising, business presentation and other works. These displays and interactive whiteboards come with some added features and specifications – increasing their demand day after day. If you are looking for a new range of such boards and displays, you will get a new range from one of the top interactive whiteboard suppliers online at discounted prices. We at Felehoo.com fulfill your requirement and provide you the way to end your search to find reliable suppliers.
Buy a New Range of Whiteboards and Other Displays at Competitive Prices
Being a trusted name with recognition of bringing you a variety of advertising products in digital modes with advanced quality, Shenzhen Felehoo Technology Co Ltd always brings you a new range of Interactive whiteboards and a variety of other products that are wonderful and fulfill your requirement to display your name and images.
Choose the Right Model of Interactive Whiteboard according to Your Requirement
65 Inch Multi-touch screen interactive Whiteboard smart board, 75 Inch Multi touch interactive smart board touch screen, 55 Inch interactive multi touch Screen Smart Kiosk, 86 Inch Touch Screen Whiteboard for education teaching, etc are names a few of the advanced and premium quality whiteboards that are coming with some added features and technical specifications.
Features and Technical Specifications Making Them Ideal Options for Use
There are numerous added benefits and special features associated with the amazing interactive whiteboards. You can easily switch the systems between Windows and Android, only by one touch. Not forget to mention infrared touch technology – endowing with incredible accuracy and smooth handwriting.
These interactive whiteboards are available with full HD screen and LED backlight offering a brighter display and lower power consumption. They come with strong brushed aluminium Alloy Frame for higher stability. Dual System interactive flat panel display – applied in business, military, government and education domain for impressive view and writing.
Contact us for a new range of displays and whiteboards at reasonable price that are backed by home delivery, manufacturer's warranty and easy return policies.
Features:

With education softawre to wirte on the board easily
With Meeting management system Allows the control the amount of simultaneous devices conected to collaborative work
Infrared touch technology provides incredible accuracy and smooth handwriting
Full HD screen, LED backlight offers a brighter display and lower power consumption
The stronger brushed aluminum Alloy Frame, the higher stability
Dual Systems Interactive Flat Panel Display can be applied in education, business, military, government and
other field.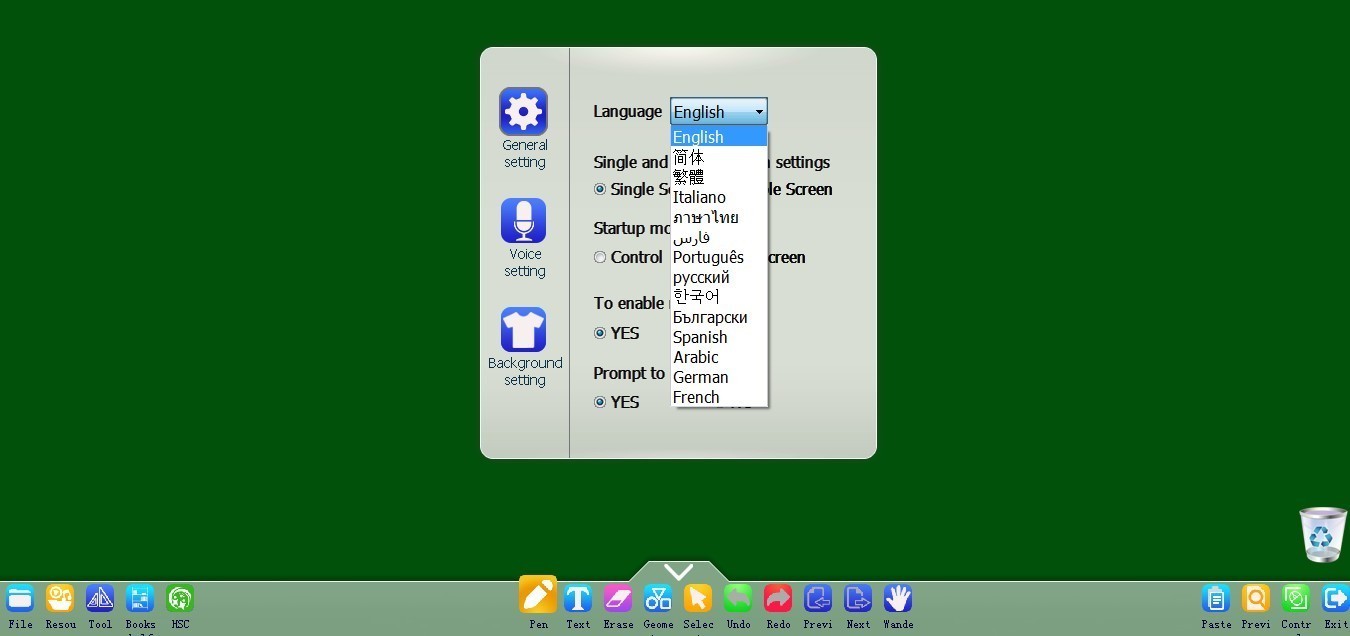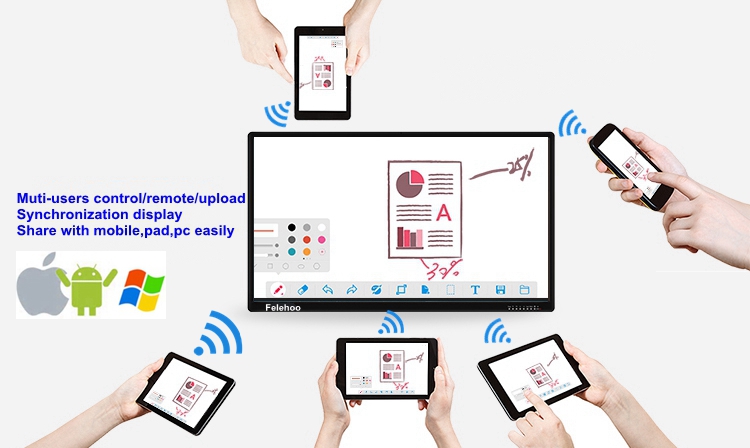 Interactive Whiteboard TV
Displaying 1 to 10 ( of 10 products)
Sorted By