Resizing Stretched Display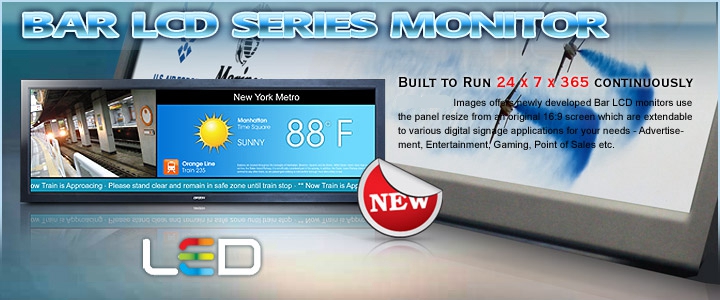 Irregular Stretched Bar Type Display is resizing lcd display,Ideal display for public access venues and popular in Public Information Display,Customized sizes,ultra stretched panels for Transportation,Automation and vehicle integration gaming and way-finding style,Full-HD Color Ultra-wide LCD Shelf Edge Display could also replaces lables,it offers an innovative and fresh approach to grab the public's attention.
Its engaging content with wide screen stretched,rectangular design to make two more monitors become one because you can divide and organised the advertisements to the audience.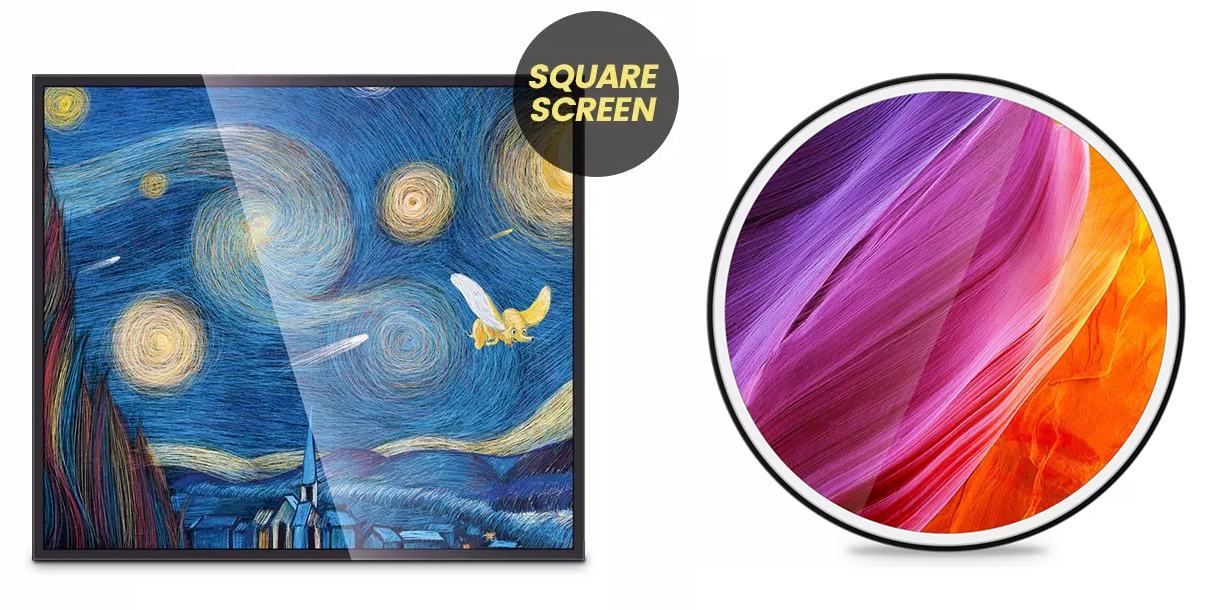 Irregular Stretched Square/Round Type Display is widely used for digital art frame,casino,retro gaming,museum,digital art,amusement,
hospitality,industries,shopping mall,luxury store ect
Features:
1.Split screen play: the screen can be divided into 2 regions, or 3 regions, it can be used to simultaneously broadcast video and picture.
2.Support scroll caption (subtitle color, background color are optional).
3.Multi Play mode: support BGM mode(background music which can be set to automatically boot when turn on), support all loop play.
4.Auto-play when turned on with the cards/USB inserted.
5.Support multi kinds of photo switching modes.
6.Super timing function, 24 hours per day, no need for personnel management.
7.Convenient program updating technology: Program or content can be easily update through USB2.0 interface. One key copy.
8.Play time: picture play time is adjustable.
9.Show time: time can be adjusted, can display on the screen.
10.Remote control, easy operation.
Note: Multiple options available including Irregular Stretched Long Bar/Square/Round panel, PCB boards kit as well as enclosed LCD
monitors, and chassis monitors. Interactive touch screen options are also available as well as fully customised solutions to specifically
meet your different project requirements whether that be high brightness, ruggedization, extra thick touchscreens, or various input
options such as HDMI, VGA, DP, DVI,COM,USB.Support extra connection with different device machine.
Resizing Stretched Display
Displaying 1 to 5 ( of 5 products)
Sorted By