News
What's the advantages of lcd video wall?
Published time:21 November 2016
Video wall displays are meant to brand engagement. They are important to every business, whether the business is of retail store, restaurant, hotel, healthcare,or technology.
They help businesses to build a brand identity in the market by engaging and educating their target audience about the business. They permit views of documents images and allow a communication in between customers and business.
In addition to providing business new market recognition, the video walls improve the internal functions of the business. They create an excellent coordination amongst various teams working at an organization, as they make everyone know what he or she is supposed to do. For example, a hospital can use the video walls to inform the staff about their duties, scheduled surgeries, emergency cases, vacant space in the hospital to admit new patients, etc. Therefore, every hospital staff member knows what he or she is to do, because of which, no mess or clash happens at the hospital. Likewise, video display walls can be helpful for every organization to better the functionalities.
So, if video wall displays are so much helpful, how you can avoid them. Do not waste your time and begin looking for high quality video wall displays to give your business the strength that can do a complete rejuvenation of your business style by improving the quality of work at your workplace and engaging your target audience. The best thing is that you have already reached the right place, so you need not go anywhere in search of video wall display. We are a well-known providing of custom video wall displays; we provide them at the best price.
For details, call or emails us now!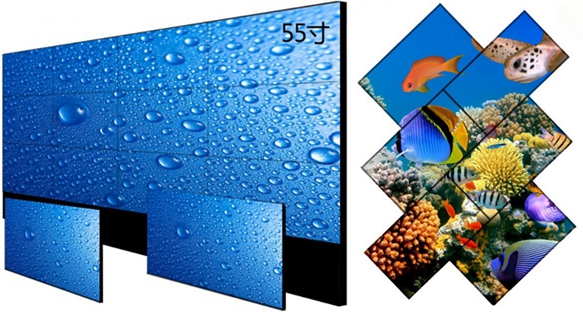 Video wall display is a principal tool of advertisement that is considered ideal for digital signage applications. The video wall solution allows greater control and flexibility over the digital message that is delivered to large number of viewers. We have ample collection of these displays ranging from 40'' to 60'' with high quality HD commercial displays that can fit for any event; be it museums, marriages, showrooms etc. We have many displays loaded with standard features such as multiple signal inputs, full HD display, supportable for RS-232 serial ports, easy installation, split-screen which can be used in Retail stores, Hotels & restaurants, cafes and Nightclubs & bars. Hence, we always ensure to keep our clients satisfied and content with our quality interactive video wall that are designed to provide them ideal solutions. We are the only service provider that offer you these featured equipment reasonable video wall LCD at low price.