PCAP Multi-Touch Screen
Felehoo supply all kinds of All in one multi-touch screen products for commercial and industrial application:Touch Monitor ,Industrial Touch Computer,Touch Kiosk, POS Touch Screen monitor,Embedded Touch Screen Monitor etc.
We are China professional leading touch screen kiosk manufacturer & provider,supply floor stand model and wall mount model,support multiple touch 6points to 32points,popular size 22" to 65" lcd screen with low cost could save your money.
Felehoo AIO Multi-touch products enhance the visibility of your brands through our displays & kiosks, with UHD
quality which comes in various modes, sizes, and resolution.Transform your brand into a digital interactive
medium,communicating with your customers as well as being a point of contacting in sales through our touch
based (capacitive and IR based touch screen) displays and kiosks.
Different cabinet and bracket could make the nice style for various choice.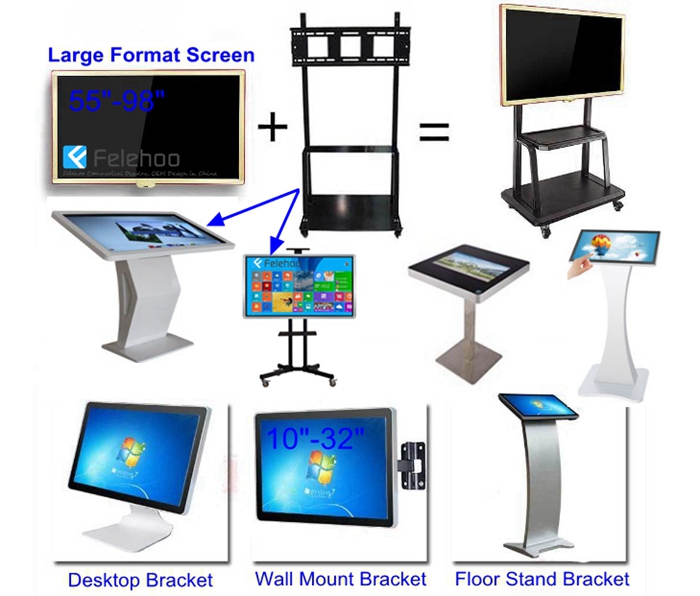 PCAP Multi-Touch Screen
Displaying 1 to 11 ( of 11 products)
Sorted By