News
LCD Digital Posters Advertising in a Modern World
Published time:17 June 2017
The digital promotion display or poster, as it is frequently called, is perhaps the easiest and most lucrative method of digital signage as it is easy, affordable and is easier to give a return on investment.
Digital displays are now frequently seen in shopping malls and retail stores and are used for publicity; promoting and raising brand understanding, providing advertisers and seller a platform to get raise their profile with huge public audiences.
Digital posters generate a more classy & active approach to poster promotion. By media players a LCD digital poster can give animated images, including texts that can be truly noticeable. Moreover, you can promote digital outdoor signage viewership by giving interactive services as well, such as way finding, local news, weather or additional information which the spectators can actually interact with. Outdoor touchscreen offers a good platform for outdoor digital signage that they encourage people to use the screen, to possibly find a location or check the news, whilst also enable promotion to be shown on the screen.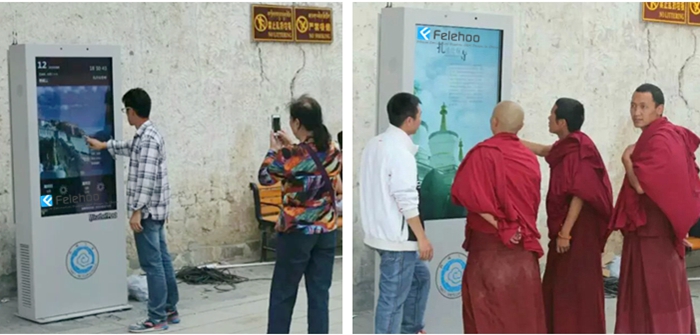 Digital posters are also easy and simple to use. Once erected to a wall, they need just a power source prior to they are ready to run - with content simply uploaded by USB or flash drive. Digital e-posters are offering a dynamic and a good-looking approach to simple and helpful LCD digital signage.
One thing to remember is to make certain the digital signage network is secure and sound, or else you might find staff and guests alike using the WIFI connection to access the network, so they can pick up private emails, several of which could contain Trojans that would damage the signage network. This can effortlessly be got by adding a password to the network and nothing as simple as admin or 123456 make it intricate using upper and lower case letters with singular numbers this way it will be difficult for people to hack into the network. LCD digital poster is an extremely flexible and an economical mode of advertising and they can also be used for informing employee's and visitors of current news. These can be set up on windows, walls & in elevators.
The flexibility of these systems is good that several contractors have seen opportunities & they are rolling them out these in shopping centers, then selling personal ad spots to selling in the mall, the early income they are getting in the initial month pays for all the pieces of equipment wanted, so the rest of the income for the next eleven months is whole profit.