FAQ
How is Felehoo's Guarantee?
Published time:29 August 2014
Professional Attention, Professional Care
Felehoo Quality Control From Sourcing to Delivery.
Ever wonder what your newly-purchased digital signage totem went through to arrive safely at your doorstep? At Felehoo, even before your order is placed – whether as a wholesaler, distributor, or someone who's just looking to buy the latest digital signage totem – our products are streamlined into a system that checks and double checks quality, from sourcing to delivery.


Sourcing Your Products

While you're sitting in the comfort of your own office or home to browsing on Felehoo's huge range of products, we're already busy selecting the best products at the best prices, all with you, the customer, in mind. With our own factory and sales office in Shenzhen, Felehoo works with the best and most trusted panel supplier China, selected for quality of their panel, reputation, reliability, and whether they share our passion for serving customers like you.
After a rigorous inspection and vetting process of the products we know shoppers are interested in, we make them available to you at unbeatable prices, since we source them straight from the manufacturer. Felehoo is also plugged into the market news wires for hot new lines, the latest designs, and the best quality products. The upshot is that shoppers can find most anything at Felehoo, from digital signage totem and lcd video wall, to and high-end tech medical monitor products.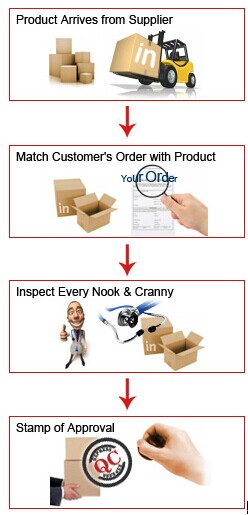 Upon clicking "Complete Order," your friends at Felehoo spring into action and immediately begin processing your order. One employee reviews the details of your order, checking for anything that might delay processing, while another speeds off to pull the inventory from our shelves. Meanwhile, an email confirmation of your order will have already arrived in your inbox.